Meet The Noble Path Foundation Family
Our mission is to help change the world by changing the diet and lifestyle habits of our youth, since their health is what determines our future.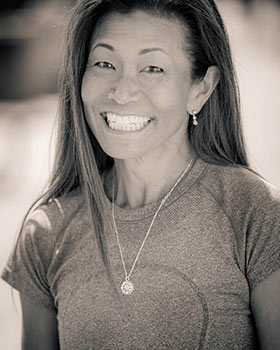 Cindi Juncal is the President and Founder of TNPF and received her Bachelor of Arts degree from the University of San Diego with an emphasis in Special Education. A life-long child advocate, she was the fundraising chairperson for North San Diego County Special Olympics and a founding board member for the Vista del Mar Educational Foundation in San Clemente, CA.
Prior to raising a family, she was Chief Operations Officer of a retail corporation and then Merchandising Manager of a large, active clothing brand. As a fitness enthusiast, she held numerous championship titles in the martial arts and has trained individuals of all ages and abilities, from aspiring athletes to NFL and PGA Tour professionals. Most recently she was a fitness coach and kickboxing instructor at So Cal Boot Camp but has since devoted all of her spare time promoting awareness on childhood obesity, type 2 diabetes and the importance of healthy lifestyle choices via sound nutrition, exercise and substance abuse prevention.
Through the foundation's annual HIGH 5IVE 4FITNESS event, she helps unite the exercise community into an integrated "fitfam", where local gyms participate and compete against each other, but with the common cause of raising the funds that keep the TNPF programs free to the communities of south Orange County and beyond. Her past civic duties have included serving the City of San Clemente on the Human Affairs Committee and her current favorite activities include pretty much anything outdoors, especially if it's running with her pup on the beach trail or hitting tennis balls with her husband, Don.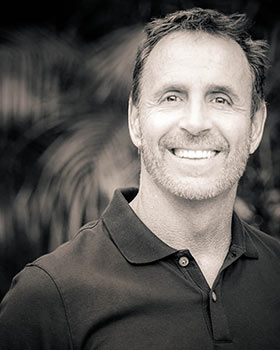 Don Juncal is the President and owner of OBEY Clothing, a contemporary sportswear brand based on the artwork of Shepard Fairey and distributed in over 40 countries. A staunch philanthropist, his company bi-annually does charitable projects through his OBEY Awareness Program, donating 100% of the profits they raise to notable charities such as H.O.P.E, Adopt a Pet, The Surfrider Foundation and Feeding America, in some cases raising as much as $250,000 for a single charity.
In addition to being the Vice President of The Noble Path Foundation, Don is also the President and senior partner of retail companies Store Front E, and Loser Machine Co. Inc. Prior to Obey Clothing, he was the Global Sales Manager for Redsand Sportswear, another internationally recognized clothing brand. Don is a lifelong surfer, martial artist, golf and tennis fanatic and avid sports enthusiast. His proudest achievement however, is being a father to two amazing and accomplished children who never cease to amaze and impress him.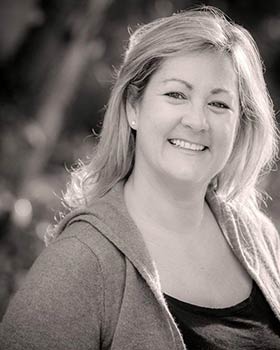 Donna Orgeron is a Certified Public Accountant licensed by the CA State Board of Accountancy with over 16 years of experience in tax compliance, serving clientele in manufacturing, construction, real estate and various other industries. She is the founding principal of Donna L. Orgeron, P.C., a certified public accountancy corporation providing tax preparation, tax planning, consulting and accounting for corporations, partnerships, individuals, estates, trusts and gift taxes on federal, multi-state and international levels. In addition to being the Treasurer for The Noble Path Foundation, she has also taught graduate level classes on S Corporations, LLCs, Choice of Entity and Tax Research for the masters program at CSUF (California State University Fullerton) and Golden Gate University from 2001 through 2005.
Outside of her thriving accounting business, Donna is also CFO of Action Angels, a charitable organization based in Irvine, CA which provides holiday items and household goods to low income or at risk families in Orange County. In her spare time, she enjoys traveling and supporting her favorite sports teams, working out at boot camp and spending quality time with friends and family.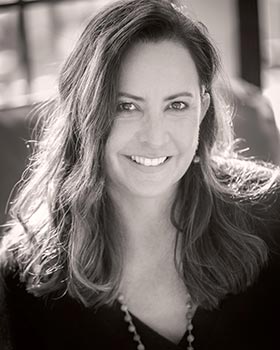 Annette Moraga Drake is the Secretary for The Noble Path Foundation. She graduated from the University of Arizona with a B.S. in Business and also earned an MBA from Pepperdine University. After many years of working in the Market Research industry for J.D. Power and Associates, she decided to become a Realtor, where she was able to successfully combine her love of photography and architecture with working with people.
Ever the adventurer, Annette's fondness for traveling and experiencing different cultures also explains her passion for foreign films. Having grown up along the border of Southern Arizona, she is fluent in both English and Spanish, and even a little Italian. She relocated to Southern California in 1990 and currently resides in San Juan Capistrano with her husband Jeff, and daughters Giselle and Cosette. When she isn't out walking her two large rescue pups, Oakley and Luna, you can find her running around on the tennis courts or sailing the high seas and enjoying the views in the family's sailboat, Magena.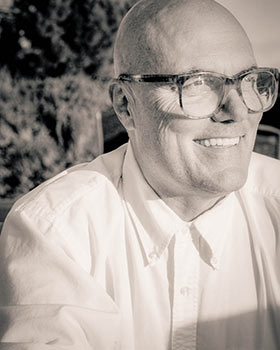 Ross Whitaker is a Photographer/Director who specializes in shooting commissioned photos of humans (lots of kids) for advertising, catalogs, books, and editorial publications. Raised in Studio City, photography struck a chord and Ross attended Brooks Institute in Santa Barbara, majoring in advertising. A move to Madison Avenue was a career must, but after 30 plus rewarding years in NYC, it was time to return to the left coast. Ross is now based in Palm Springs with a desert view of Mt. San Jacinto, palms, and Joshua trees… perfect.
A short list of the folks that have kept him busy include American Girl, Cheerios, Kool-Aid, Colgate, Quaker Oats, John Deere, Nabisco, Beechnut, Gerber, Enfamile, Dannon, Playtex, Oragel, Triaminic, GE, Fisher Price, Sesame Street, Samsung, Evenflo, Merck, and Disney.
Ross is currently the Associate Photography Director for HeartsApart.org., which is a nation wide program dedicated to keeping military families closer by providing high quality pre deployment family photos at no charge. Through his long relationships with children of all ages, TNPF is the opportunity for him to tell the story of how our kids can learn lifelong fitness and vitality.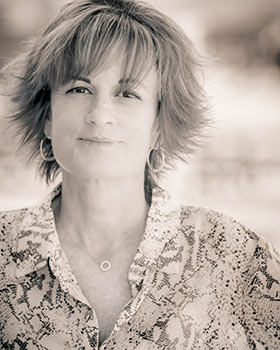 Shelley Murphy is a board member for The Noble Path Foundation. She earned a Bachelor of Arts degree in Journalism with a Magazine Option at California State University Long Beach. Her professional achievements include joining The San Clemente Times shortly after its inception in 2006. At The San Clemente Times, she writes feature stories, profiles and living pieces. In 2009 she launched her column "Life's A Beach," which continues to run monthly in the "magapaper." She has published print articles in theSan Clemente Journal, South County Magazine, The Capistrano Dispatch, The Dana Point Times, and South Orange County Bridal Guide and online at More magazine.
She is an active member of The National Society of Newspaper Columnists and the Society of Professional Journalists. She has lived in San Clemente for the past 16 years where she founded the Vista del Mar Educational Foundation and served as its inaugural President. She has served as a board member of the San Clemente Little League, the Parent Teacher Student Association, the San Clemente High School Educational Foundation, and Senior Grad Nite. At San Clemente High School she is chairperson of its annual academic registration of 3,000 students and chairs fundraisers for its tennis program. She is an avid runner, a yoga enthusiast and practices Transcendental Meditation. Currently she is enrolled in classes to become a certificated grant writer, and she is a member of the American Grant Writers' Association.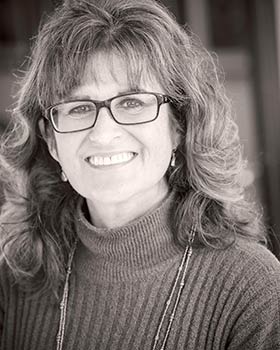 Paulina Avendaño, MD, FAAP is the medical specialist for The Noble Path Foundation Advisory Board. Dr. Avendaño is a highly experienced general pediatrician who has been in practice for more than 25 years and is currently seeing patients at South Orange County Pediatric Associates in San Clemente. Her areas of expertise include child development and behavior and child and adolescent mental health. Highly regarded by her patients, Dr. Avendaño was listed by the Orange County Medical Association as a Physician of Excellence in 2021 and she is consistently rated over 90% on the CHOC patient experience survey.
Dr. Avendaño serves as a pediatric specialist for the Refugee Health Alliance, providing health care for children in the asylum shelters in Tijuana and also served as a pediatrician for the US DHHS refugee children clinic in Long Beach. As an Assistant Clinical Professor for the UCLA School of Nursing, she precepts and provides mentorship to nurse practitioner students.
Dr. Avendaño received her BS from UCI, her MD at Tufts University School of Medicine in Boston, and completed general pediatric residency training at Harbor-UCLA Medical Center in Torrance, California. She is board-certified in General Pediatrics and is a Fellow of the American Academy of Pediatrics.
Growing up in Chile, Canada, and the US, Dr. Avendaño is fluent in English, Spanish, and French. Outside of work, she enjoys tennis, yoga, pilates, and walking her two doodles, Athena and Iris. She is married to another pediatrician and they have raised three children in San Clemente, two of whom completed the CUSD two-way Spanish immersion program and are in college, and their youngest still in the program at San Juan Hills HS.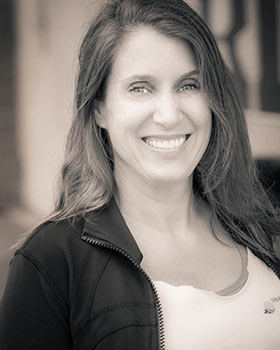 The Noble Path Foundation is proud and excited to welcome MELISSA MATHES, MPH, RD, CSSD to our Advisory Board as our Registered Dietician Nutritionist. As an expert in sports nutrition and medical nutrition therapy, Melissa has counseled athletes and patients with medical nutrition therapy needs for the last 15 years. Her accomplishments include published articles in the local OC Parents magazine, a monthly nutrition article for Laguna Orthopedic Rehabilitation clinic, a local cycling and triathlon club as well as WeROCK (running group for adolescents) and GoForward Racing, which is a local race series in South Orange County. She has authored a weight management section for athletes in her professional association's peer online resource called Sports Nutrition Care Manual for registered dietitian professionals (RD's) through the Academy of Nutrition and Dietetics, formerly the American Dietetic Association. She also presents sports nutrition information to many different athletic groups and teams in the South Orange county area.
Her extensive educational background combines a Masters degree in Public Health (2010) from Loma Linda University and a Certification Specialization in Sports Dietetics (CSSD) in June 2010. She received her bachelors of science in nutritional science from Cal Poly San Luis Obispo (1995) and interned at University of Nevada Reno with an RD in 1997.
It should be noted that the CSSD certification she holds is highly regarded by the United States Olympic Committee and the National Collegiate Athletic Association. As of 2012, only 40 of the 3,800 active RD's in California had attained this certification. In addition, she has a level II certificate in Obesity and Weight Management and specializes in sports nutrition for all ages and sport, in conjunction with medical nutrition therapy counseling, including; weight loss, weight gain, pediatrics-geriatrics (stage of life nutrition), food preferences (vegan, gluten free, etc.) and diseases like: cardiovascular, diabetes, gastrointestinal (e.g., Crohn's disease, Colitis, Celiac), renal, liver, neurological disorders (e.g., multiple scoliosis, Parkinson's), immunological conditions, (e.g., Lupus, HIV/AIDS, rheumatoid arthritis).
When she's not working, she can be found spending time with her husband, three children and adorable dog. Her favorite athletic hobbies are endurance trail running/racing and surfing. Did we mention how excited we are to have her on our Advisory Board as our Nutrition Specialist? Look for her nutrition tips, articles and answers to some FAQs on our website and Fb page!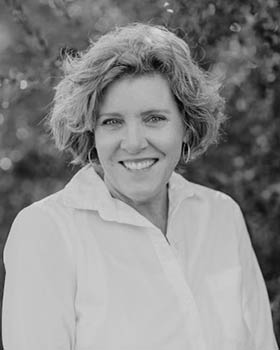 Katie Mann is the Licensed Clinical Social Worker(LCSW) for The Noble Path Foundation's Advisory Board. She received her B.A. in Psychology from UCLA and her Masters Degree in Social Work from Cal State Long Beach and specializes in children, adolescent and family counseling.
Katie has a private practice in San Clemente and has over 30 years of experience in the field. She is well-known and beloved in our community, having been an academic advisor at San Clemente High school while also serving as a mentor for the Cool to be Kind Club from 2008-2012. In addition, she was also instrumental in bringing "Blue Ribbon Week" to San Clemente.
Katie is a mom to Molly (27) and Joe (24) and has been married to her husband Tim for 35 years. She enjoys anything to do with the ocean and walking her dog Rosie on the beach trail. We are excited and honored to have her on our Noble Path Foundation team.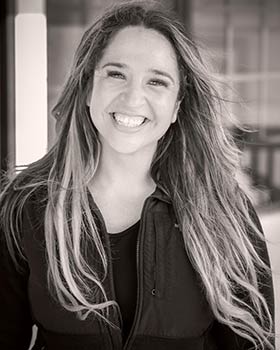 Jaclyn "Jax" Kuluris received her Bachelor of Science in Kinesiology with an emphasis in Pre-Physical Therapy from San Diego State University. She has a Pre-Physical Therapy Certification and an additional BS degree in Speech Language Pathology from Portland State University. She has garnered extensive work experience with the Neuro population from her positions at Casa Colina Hospital, Goodwill Fitness Center, and United Cerebral Palsy, and specializes in Functional Range Conditioning concepts (FRC) and Neuro Development Technique (NDT) for both adults and children. The knowledge she has gleaned from her post-op and hospital rehabilitation experience enables her to improve the mobility, strength, and balance of her clients at Highest Potential Training (a company which she founded), as well as aiding in their injury prevention and/or rehabilitation.
Jax enjoys exploring the outdoors hiking, stand up paddle boarding, and snowboarding. She enjoys challenging her movement with learning new skills and always seems to be starting new hobbies. She loves when she can help her clients gain enough strength and/or mobility to explore new hobbies as well. She believes expanding one's movement can expand one's life.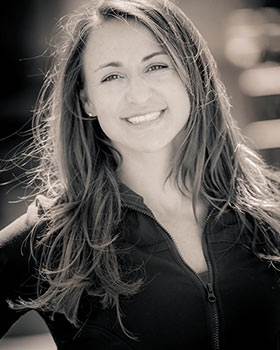 Samantha Blakenburg is the Training Director and Youth Sports Specialist for TNPF in addition to being a Training Manager at So Cal Boot Camp. She has a BS in Sports Medicine and a concentration in Athletic Training from the University of Southern Maine. She was a strength and conditioning coach at Velocity Sports Performance in San Diego and has trained athletes at the high school, collegiate and professional level. She is certified by the American College of Sports Medicine and maintains her CPR and AED certifications.
An accomplished athlete herself, Samantha represented the state of Maine nationally in Alpine skiing, served as Captain for three out of four seasons on her college field hockey team, played field hockey semi-professionally in Italy and Switzerland and has finished multiple half and full marathons.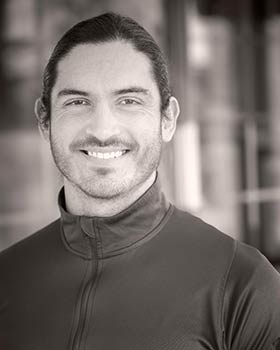 Josh Kuluris graduated from San Francisco State University with a BS in Kinesiology. He was captain of the intercollegiate soccer team and a starter all four years. He began his education geared towards pre-physical therapy and was a PT technician for two years, which included inpatient and outpatient clinics. He fell in love with training, nutrition and fitness and wanted to further his career path in the health industry.
Josh has been a fitness instructor and personal trainer for 3 years and is currently a Training Manager at So Cal Boot Camp in addition to being a Noble Path Foundation Youth Sports Specialist. He recently participated in several natural body building competitions and took home the Novice Championship trophy in three events. When he's not working out or helping others improve their fitness, he enjoys running and music, playing guitar and being a DJ.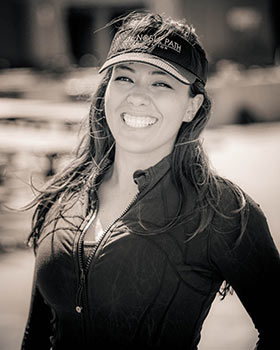 Becca Swanson graduated from San Diego State University with a bachelors degree in Kinesiology and an emphasis in Pre-Physical therapy. During college and post-college, she worked as a physical therapy aide in both inpatient and outpatient settings. She is also a certified personal trainer through the American College of Sports Medicine and holds current CPR and AED certifications. Becca believes that being able to motivate and inspire others to reach their goals and share in their accomplishments is what makes her job so great. She loves surrounding herself with positive people who are also passionate about their well-being and overall health.
She moved to San Clemente from San Diego recently to become part of the family at So Cal Boot Camp and The Noble Path Foundation, and absolutely loves what a fun-loving, crazy bunch we all are! In her spare time she enjoys taking her pup out for long walks and reading when she has the opportunity. She looks forward to seeing your faces at our events and working with the kids to achieve all of their fitness goals!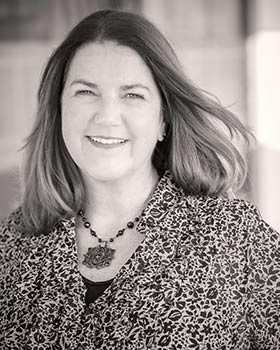 Teri Steel is the Executive Director for AIM High, a Noble Path Foundation program of Advocacy, Inspiration and Mentorship. AIM High pairs leaders in our community with young teens in a 7-week wellness series that engages students in meaningful discussions with leading advocates in their respective fields, inspiring creativity and hopefully motivating them via mentorship to pursue their highest potential.
Prior to joining The Noble Path Foundation, Teri has organized multiple philanthropic endeavors and received several achievement awards for developing programs that benefit children and their families. The Wellness & Prevention Center awarded her a Certificate of Special Congressional Recognition for her efforts to prevent youth substance abuse and promote healthy lifestyle choices in San Clemente. Teri's goal has always been to work with nonprofits to encourage community involvement and youth leadership. She helped create a prevention and recovery program called Thrive Alive, which offered a positive solution for young people battling the throes of drug use and addiction. AIM High will expand on that program, adding nutrition and fitness to form a complete mind/body/soul continuum that will focus on health, wellness and prevention via education, awareness and fun social activities.
Teri and her husband Rob moved to San Clemente in 1990. Their three sons, Robb, Ryan and Ryley attended SCHS and took part in many extracurricular indoor/outdoor activities. She has encouraged giving back to their community through Relay for Life, Boy Scouts, COA and The Noble Path Foundation, among many others. For recreation and relaxation, she enjoys wave running, hiking, music, movies and gathering with family and friends
Creative professional with more than fourteen years of experience in multimedia fields including web design, graphic design, branding, advertising, web development, website management, video production, photography and IT services.
He has designed and managed countless websites on many different platforms throughout his career. With a bachelor's degree in graphic design, Jordan has been formally trained to design in a way that captures any given target audience. He is savvy yet versatile in both web development and graphic design producing a well-rounded and skilled designer.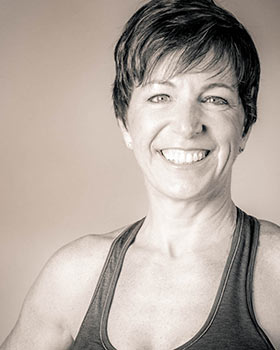 Jackie Million is the Volunteer Coordinator for TNPF. As a mother of three, Jackie has always been passionate about providing children with the stepping stones they'll need to grow into healthy, happy, and successful adults. Those who know Jackie consider her a dot connector, as she is always connecting others with whatever they may be looking for, whether it's information, new friends, or a new job. As Volunteer Coordinator, she is able to put this skill to work finding individuals who are looking for a way to help our youth and make the world a better place.
Jackie is passionate about fitness and health, and can be found most mornings at a 6 A.M. Bootcamp class. She is constantly educating herself on health and nutrition, and enjoys finding delicious ways to create wholesome meals. She's happy to share her knowledge with everyone she meets and is always sharing nutritious recipes with friends and family. She hopes to inspire those around her, both young and old, to embrace healthy lifestyles that will lead to a more fulfilling life.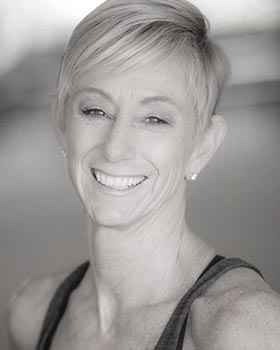 Diane van Mierlo is the Battle of the Gyms Coordinator for The Noble Path Foundation. She grew up in Farmington, Michigan living an active lifestyle swimming, water skiing, cross country snow skiing and doing gymnastics. Diane attended the University of Michigan on a athletic scholarship for gymnastics where she met her husband and earned a bachelor degree in Business.
After moving to California, Diane decided to stay home and raise their three active children as they pursued their love of surfing and gymnastics. Regaining her own passion for fitness and nutrition, she became a health coach and enjoyed inspiring those around her to be "the best possible version of themselves." Over the years, Diane enjoys volunteering for the many organizations she supports and is now thrilled to be apart of The Noble Path Foundation!