Meet The Noble Path Foundation Family
Our mission is to help change the world by changing the diet and lifestyle habits of our youth, since their health is what determines our future.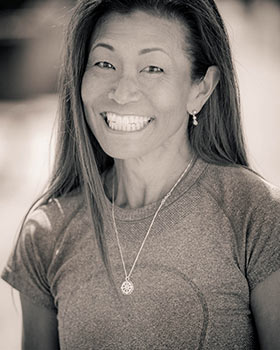 Cindi Juncal
Cindi Juncal is the President and Founder of TNPF and received her Bachelor of Arts degree from the University of San Diego with an emphasis in Special Education. A life-long child advocate, she was the fundraising chairperson for North San Diego County Special Olympics and a founding board member for the Vista del Mar Educational Foundation in San Clemente, CA. Prior to raising a family, she was Chief Operations Officer of a retail corporation and then Merchandising Manager of a large, active clothing brand.
As a fitness enthusiast, she held numerous championship titles in the martial arts and has trained individuals of all ages and abilities, from aspiring athletes to NFL and PGA Tour professionals. Most recently she was a fitness coach and kickboxing instructor at So Cal Boot Camp but has since devoted all of her spare time promoting awareness on childhood obesity, type 2 diabetes and the importance of healthy lifestyle choices via sound nutrition, exercise and substance abuse prevention. Through the foundation's annual HIGH 5IVE 4FITNESS event, she helps unite the exercise community into an integrated "fitfam", where local gyms participate and compete against each other, but with the common cause of raising the funds that keep the TNPF programs free to the communities of south Orange County and beyond.
She currently serves the City of San Clemente on the Human Affairs Committee and her favorite activities include pretty much anything outdoors, especially if it's on the beach or tennis courts! She and her husband, Don, have two grown children who grew up in CUSD and currently live and attend college in the Pacific Northwest. The only remaining child at home is a furry, four-legged family member named Yuki.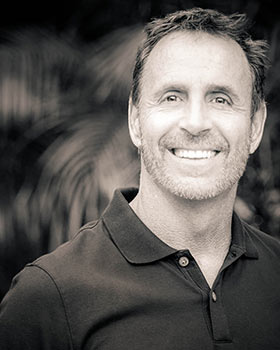 Don Juncal
Don Juncal is the President and owner of OBEY Clothing, a contemporary sportswear brand based on the artwork of Shepard Fairey and distributed in over 40 countries. A staunch philanthropist, his company bi-annually does charitable projects through his OBEY Awareness Program, donating 100% of the profits they raise to notable charities such as H.O.P.E, Adopt a Pet, The Surfrider Foundation and Feeding America, in some cases raising as much as $250,000 for a single charity.
In addition to being the Vice President of The Noble Path Foundation, Don is also the President and senior partner of retail companies Store Front E, and Loser Machine Co. Inc. Prior to Obey Clothing, he was the Global Sales Manager for Redsand Sportswear, another internationally recognized clothing brand. Don is a lifelong surfer, martial artist, golf and tennis fanatic and avid sports enthusiast. His proudest achievement however, is being a father to two amazing and accomplished children who never cease to amaze and impress him.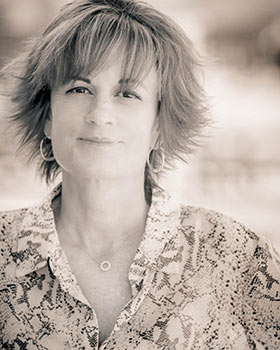 Shelley Murphy
Shelley Murphy is a freelance writer and secretary for The Noble Path Foundation. She earned a Bachelor of Arts degree in Journalism with a Magazine Option at California State University Long Beach. Her professional achievements include joining The San Clemente Times shortly after its inception in 2006. At The San Clemente Times, she writes feature stories, profiles and living pieces. In 2009 she launched her column "Life's A Beach," which continues to run monthly in the "magapaper." She has published print articles in theSan Clemente Journal, South County Magazine, The Capistrano Dispatch, The Dana Point Times, and South Orange County Bridal Guide and online at More magazine.
She is an active member of The National Society of Newspaper Columnists and the Society of Professional Journalists. She has lived in San Clemente for the past 16 years where she founded the Vista del Mar Educational Foundation and served as its inaugural President. She has served as a board member of the San Clemente Little League, the Parent Teacher Student Association, the San Clemente High School Educational Foundation, and Senior Grad Nite. At San Clemente High School she is chairperson of its annual academic registration of 3,000 students and chairs fundraisers for its tennis program. She is an avid runner, a yoga enthusiast and practices Transcendental Meditation. Currently she is enrolled in classes to become a certificated grant writer, and she is a member of the American Grant Writers' Association.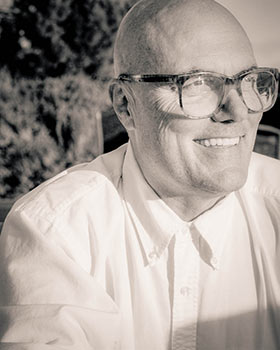 Ross Whitaker
Ross Whitaker is a Photographer/Director who specializes in shooting commissioned photos of humans (lots of kids) for advertising, catalogs, books, and editorial publications. Raised in Studio City, photography struck a chord and Ross attended Brooks Institute in Santa Barbara, majoring in advertising. A move to Madison Avenue was a career must, but after 30 plus rewarding years in NYC , it was time to see the sunset over the ocean instead of the sunrise, so Ross is now based in San Clemente with a view of the Pacific, perfect…
A short list of the folks that have kept him busy include American Girl, Cheerios, Kool-Aid, Colgate, Quaker Oats, John Deere, Nabisco, Beechnut, Gerber, Enfamile, Dannon, Playtex, Oragel, Triaminic, GE, Fisher Price, Sesame Street, Samsung, Evenflo, Merck, and Disney.
Ross is currently the Associate Photography Director for HeartsApart.org., which is a nation wide program dedicated to keeping military families closer by providing high quality pre deployment family photos at no charge. Through his long relationships with children of all ages, TNPF is the opportunity for him to tell the story of how our kids can learn lifelong fitness and vitality.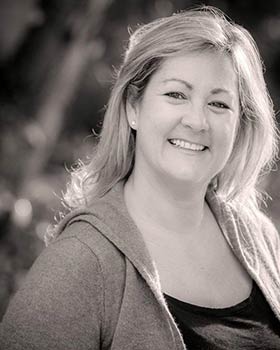 Donna Orgeron
Donna Orgeron is a Certified Public Accountant licensed by the CA State Board of Accountancy with over 16 years of experience in tax compliance, serving clientele in manufacturing, construction, real estate and various other industries. She is the founding principal of Donna L. Orgeron, P.C., a certified public accountancy corporation providing tax preparation, tax planning, consulting and accounting for corporations, partnerships, individuals, estates, trusts and gift taxes on federal, multi-state and international levels. In addition to being the Treasurer for The Noble Path Foundation, she has also taught graduate level classes on S Corporations, LLCs, Choice of Entity and Tax Research for the masters program at CSUF (California State University Fullerton) and Golden Gate University from 2001 through 2005.
Outside of her thriving accounting business, Donna is also CFO of Action Angels, a charitable organization based in Irvine, CA which provides holiday items and household goods to low income or at risk families in Orange County. In her spare time, she enjoys traveling and supporting her favorite sports teams, working out at boot camp and spending quality time with friends and family.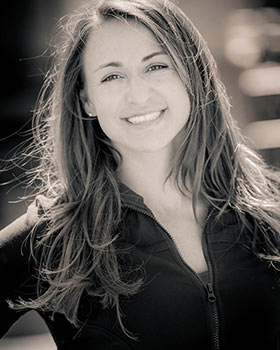 Samantha Johnson
Samantha Johnson is the Training Director and Youth Sports Specialist for TNPF in addition to being a Training Manager at So Cal Boot Camp. She has a BS in Sports Medicine and a concentration in Athletic Training from the University of Southern Maine. She was a strength and conditioning coach at Velocity Sports Performance in San Diego and has trained athletes at the high school, collegiate and professional level. She is certified by the American College of Sports Medicine and maintains her CPR and AED certifications.
An accomplished athlete herself, Samantha represented the state of Maine nationally in Alpine skiing, served as Captain for three out of four seasons on her college field hockey team, played field hockey semi-professionally in Italy and Switzerland and has finished multiple half and full marathons.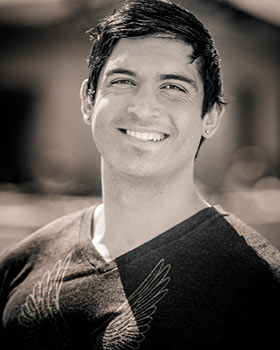 Josh Kuluris
Josh Kuluris graduated from San Francisco State University with a BS in Kinesiology. He was captain of the intercollegiate soccer team and a starter all four years. He began his education geared towards pre-physical therapy and was a PT technician for two years, which included inpatient and outpatient clinics. He fell in love with training, nutrition and fitness and wanted to further his career path in the health industry.
Josh has been a fitness instructor and personal trainer for 3 years and is currently a Training Manager at So Cal Boot Camp in addition to being a Noble Path Foundation Youth Sports Specialist. He recently participated in several natural body building competitions and took home the Novice Championship trophy in three events. When he's not working out or helping others improve their fitness, he enjoys running and music, playing guitar and being a DJ.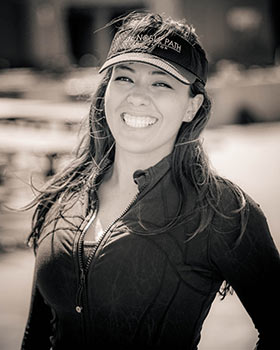 Becca Swanson
Becca Swanson graduated from San Diego State University with a bachelors degree in Kinesiology and an emphasis in Pre-Physical therapy. During college and post-college, she worked as a physical therapy aide in both inpatient and outpatient settings. She is also a certified personal trainer through the American College of Sports Medicine and holds current CPR and AED certifications. Becca believes that being able to motivate and inspire others to reach their goals and share in their accomplishments is what makes her job so great. She loves surrounding herself with positive people who are also passionate about their well-being and overall health.
She moved to San Clemente from San Diego recently to become part of the family at So Cal Boot Camp and The Noble Path Foundation, and absolutely loves what a fun-loving, crazy bunch we all are! In her spare time she enjoys taking her pup out for long walks and reading when she has the opportunity. She looks forward to seeing your faces at our events and working with the kids to achieve all of their fitness goals!