Advocacy, Inspiration & Mentorship
AIM High is a 7-week leadership program by The Noble Path Foundation. The AIM acronym stands for ADVOCACY, INSPIRATION and MENTORSHIP, and by pairing groups of teens with different leaders and advocates in our community each week, we encourage meaningful dialogues and thought-provoking conversations in order to inspire these types of mentoring relationships. Past speakers (and topics) have included the Wellness and Prevention Center (Self-Esteem and Social Media), Laura's House (Teen Dating and Healthy Relationships), Waymakers and San Clemente Rotary (Leadership and Development), OC Sheriff's Department (Trending Drug Cultures), The Noble Path Foundation (Nutrition and Body Image) and Partners4Wellness (Stress and Coping Skills).
In conjunction with the presentations are fun social activities the participants can enjoy and are encouraged to attend during the week to foster peer relationships: free yoga, music lessons and meditation practice on Wellness Wednesdays, or TGIF Friday events like karaoke, ping pong tournaments, gaming, or movie nights. The series concludes with a certification ceremony to share with family and city officials, plenty of food and drink, and the joy of celebrating lessons learned and friendships formed. The success of the program lies in the fact that many of the AIM High graduates return to volunteer and help mentor the next generation.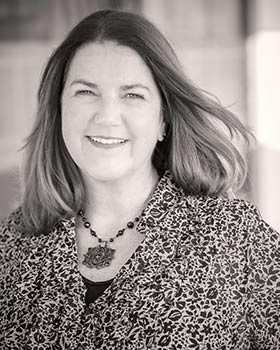 Teri Steel is the Executive Director for AIM High, a Noble Path Foundation program of Advocacy, Inspiration and Mentorship. AIM High pairs leaders in our community with young teens in a 7-week wellness series that engages students in meaningful discussions with leading advocates in their respective fields, inspiring creativity and hopefully motivating them via mentorship to pursue their highest potential. Prior to joining The Noble Path Foundation, Teri has organized multiple philanthropic endeavors and received several achievement awards for developing programs that benefit children and their families. Teri was honored by Federal, State, County, City and the Chamber of Commerce as 2022 San Clemente Citizen of the Community for her work with the AIM High program. In 2018 The Wellness & Prevention Center awarded her a Certificate of Special Congressional Recognition for her efforts to prevent youth substance abuse and promote healthy lifestyle choices in San Clemente. Teri's goal has always been to work with nonprofits to encourage community involvement and youth leadership. She helped create a prevention and recovery program called Thrive Alive, which offered a positive solution for young people battling the throes of drug use and addiction. AIM High expanded that program, adding nutrition and fitness to form a complete mind/body/soul continuum that will focus on health, wellness and prevention via education, awareness and fun social activities. Teri and her husband Robb moved to San Clemente in 1990. Their three sons, Robb, Ryan and Ryley attended SCHS and took part in many extracurricular indoor/outdoor activities. She has encouraged giving back to their community through Relay for Life, Boy Scouts, COA and The Noble Path Foundation, among many others. For recreation and relaxation, she enjoys traveling, hiking, music, movies and gathering with family and friends.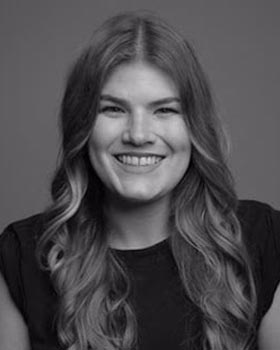 AIM High Facilitator
Holly Grupe is a licensed therapist originally from Sacramento and now residing in beautiful San Clemente. In 2022, she opened Balanced Growth Counseling with a mission to support empathic and sensitive individuals facing anxiety, burnout and depression. While Holly mostly helps adults in her practice, with a bachelors in Child Development and experiences as a camp counselor and nanny, she remains passionate about supporting young people. When she's not working, Holly enjoys exploring new places, experimenting with recipes in the kitchen, and drinking too much coffee. Since 2022, she has been volunteering at The Noble Path Foundation, where she is thrilled to connect with the incredible teens, staff and fellow volunteers.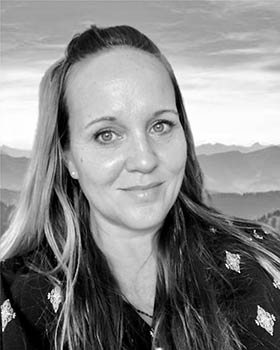 Jennifer Aquino is a mother of 4 who is passionate about keeping kids active and doing things that inspire and motivate them to keep moving. She has a background in Branding and Website Development and runs her business as well as helps run her husband's Mobile Detailing Business. Her eldest son attends college, her teen boys attend SCHS, and she has a daughter in elementary school. Her motto, "Just Keep Moving", applies in all areas of her life and she tries to help others do the same.
Jennifer became interested in volunteering when her kids started doing youth activities with Community Outreach Alliance (COA). She saw the impact it had on all the young teens involved and she knew there was a need for other kids to learn more about what the program offers. Since then she has continued to help organize many youth activities by volunteering for AYSO soccer, Church Youth Bible Study/ Small Groups, and continuing her work for COA as a board member. When The Noble Path Foundation acquired COA's Thrive Alive series and rebranded as AIM High, Jennifer joined the team as the Program Community Youth Liason.
"AIM High has been a wonderful program for my son Brayden. He learned numerous life skills that will help him navigate relationships, school, and his future career. The program made him aware of the negative effects of social media and he is more mindful about his time on it. He really enjoyed touring the OBEY factory. He learned that a successful business needs to have a vision that impacts society in a positive way. Lastly, he loved all of the speakers and leaders. They really made him feel comfortable and welcomed. We are both so grateful to AIM High and the Noble Path."
"I would like to start by saying how much I appreciate the diligence of Teri Steel and the people who have worked with her to keep their focus on the passion of their vision. My 13-year-old grandson joined Noble Path and has finished two complete sessions of Aim High. He has enjoyed the people and the presentations that they have given. He has applied many of these lessons in his everyday life. There are many other activities Noble Path offers that he enjoys, such as working out with a coach. He looks forward to being there weekly! I am so grateful that these young adults have a place that is safe, fun, and educational in a very loving manner. I want to thank everyone involved and help the Noble Path stay alive."
"I had such a fun and great time during the AIM High series at Noble Path. The amount of time and effort the people put into their presentation is amazing. I most enjoyed learning healthy eating habits with Cindi. Another thing that is great within the Noble Path is all the great activities they have. They are really engaging with the alumni making everyone have a great time."
"My 16 year old daughter participated in last session's AIM HIGH program. The importance of topics and coping strategies they cover is essential for all teens. Things that may not be easy for parents or are not taught in schools are supportively addressed. These topics are spoken about honestly, and earnestly, and help kids during their teen years to recognize healthy vs. unhealthy life challenges. So grateful!"
"OK... so these past 7 weeks flew by!!! 😳 So proud of my girl for completing the AIM HIGH leadership program through The Noble Path Foundation.... if you don't know about this awesome nonprofit organization let me tell you this: THEY ARE ALL ABOUT TEENS... providing a safe, healthy and fun hang out for our teens, providing educational/awareness classes for our teens, proving our teens with valuable life skills and having a place where our teens can feel included, valued, supported, heard and be productive members of society.... I can not say enough good things about this program and their amazing volunteers that run it."
"This program has been so valuable for my boys and family. They learned about so many health topics and even still carry many of the things they learned from this program with them today. The information that was given was relevant, professional and engaging. My boys enjoyed going to the program and it has impacted them positively socially and mentally. We are so grateful to have been introduced to the program."
"We had two of our teens go through this program. They loved it so much, they chose to do it again! As we see our teens grow and change, we notice the difference in their decision making. It certainly gives us parents much more PEACE OF MIND when our child can say, "No" to the negative temptations that are influenced upon them during such a vulnerable time in their lives. It is SO crucial that not only teens get wise about poor lifestyle choices, but also for parents to put them on a path of many healthy lifestyle choices. These two things go hand-in-hand…And AIM High is the pathway! So, "Get with the program" Parent Peeps. AIM Higher for your children!"
"This program has illustrated the importance of rejecting negative temptations that may be pressuring teens, and effectively demonstrates ways for students to help their peers to do the same."
"Two of our teens participated in these wonderful programs. This is exactly what kids want and need- fun, free, and adventuresome activities and education to keep them busy and social. We are forever grateful to COA/TNPF that our kids feel safe to explore who they are without the pressures of substance use so they grow with vitality and self assurance!"